Ranch Hand Massage
Massage Therapy For Humans & Horses
A unique form of Deep Tissue massage where the therapist uses overhead bars for balance while providing a deep luxurious massage with her feet.
We have built a beautiful outdoor sauna. It is still currently under construction and will be ready for use Winter 2022. 
Stay in a traditional style tipi with amazing views of Cache Valley and the best spot for star gazing.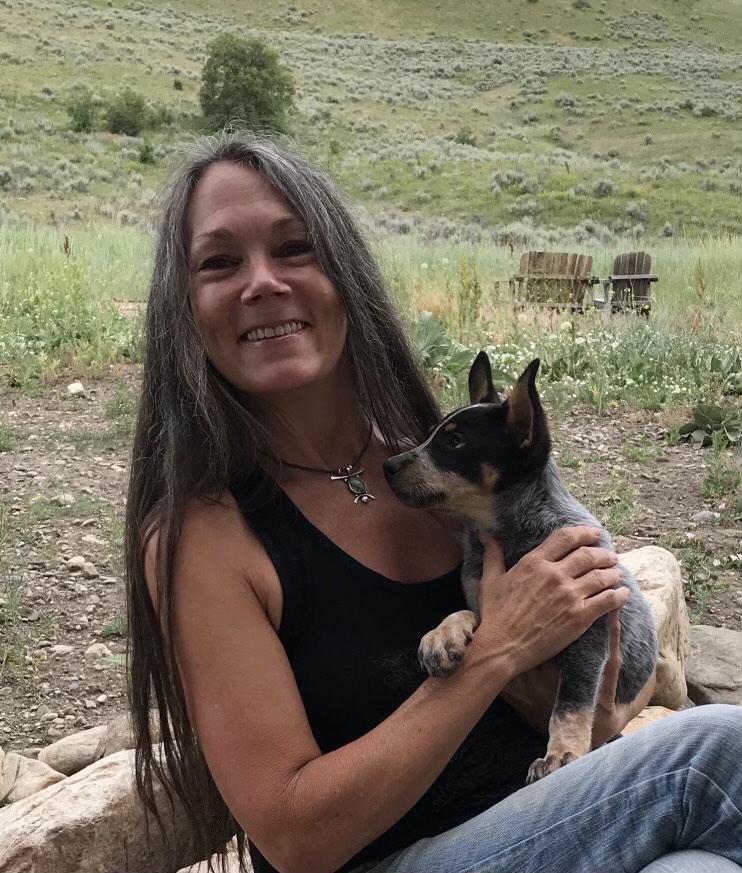 I graduated from the Utah College Of Massage Therapy in 1999. Working with clients on a regular basis was my calling, I immediately opened my own massage studio in Logan Utah and began seeing clients, helping with chronic issues, pain relief & bringing relaxation to each session. I now  have a beautiful massage studio on Maple Creek in Franklin Idaho. I travel to ranches, barns & events for equine massage.
Christy Jensen
Leia is a wonderful masseuse. Best ever! She has a gentle, wise & positive personality which is restorative and healing in itself. She is a master at various massage techniques and tailoring the session to your individual needs. I loved my regular sessions with her over many years in Northern California. If you have the chance, do yourself a huge favor and schedule a session with Leia! I will too as soon as I can make it to Idaho!
Shelly Harris
I'm so grateful I found Leia at Ranch Hand Massage. Her massages have helped me tremendously! She is excellent at listening to my concerns. She is extremely professional while still being friendly and personal. I drive an hour to see her and it is completely worth it! I would give her the highest recommendation!
Rose Murphy
Leia was my massage therapist in California for ten years. Her awareness of anatomy, intuitive nature and attention to detail provided me relief and relaxation when I most needed it. Leia continually expands her knowledge through professional development. Her love of healing and care shines through in all she does. I highly recommend Leia, you will not be disappointed!
Edgewordwise Wolfe
My experience with Leia's work is from several years ago, when her specialty was ashiatsu, primarily using her feet to perform deep tissue, therapeutic massage. 
I have experienced many other styles and modalities since then but none have come close to the power and grace her work exhibits. 
At her best, she has the ability to utterly reset my consciousness; not just relax sore muscles and fascia but remind me what it is to be truly alive. 
This may sound a little hyperbolic, but it is not. Leia Farrell is the best of the best at what she does.
James Graham
Knowledgeable, capable, adept, and thoroughly enjoyable. Leia is a master at her craft! Having gotten massages from her over the past two decades I can honestly say you would be hard stretched to find anyone more dedicated, talented and skilled to provide your body with the ultimate experience it needs than Leia at Ranch Hand Massage!
You are in good hands, AND feet, with her!
Krissi Anderson
After my massage, I felt absolutely amazing and my body was happy! Leia truly does have the gift of touch! Her ability to listen to and work with the body is on point! I walked away pain free, relaxed, and blissfully happy! Book with her and try Ashiatsu for yourself. Your mind, body and spirit with THANK YOU!
Zack Reynolds
I've consistently had upper back pain/knots for the last 8 years, it would get painful enough to wake me up at night. So I started to see Leia once a month, it's been 4 months now, and she has done wonders. She knows exactly how to address the issues I have and does an absolutely amazing job!
amber clark
I have been going to Leia for over a year. She has so many techniques to help your body relax and begin the healing process. Leia honestly loves what she does and wants to help you feel your best. I highly recommend her!!! She is the BEST!!!
Chris Brown
I highly recommend Ranch Hand Massage. Excellent massage with a professionalism that guarantees you will get what you're body needs. Clean and comfortable office space. Loved everything about the experience.
Fred Baker
This was everything I needed and more! The ambiance was perfect and the service was amazing. I like a pretty deep massage and this was exactly what I needed and more. Can't wait for my next visit!
Jer & Jen Rossier
Very professional. She has worked on the wellness of my whole family. Strong believer in her Unique style of massage.
Jay L
Excellent care. By far the best massage therapy I have ever received!
Mark Rossier
Excellent massage. Professional, quiet and thorough! Very nice environment!
Victoria Stanton
Leia is without doubt the best massage therapist I have ever had the pleasure of using. Hands down.
Trisa Hansen
I've never had such a good massage. I always leave there feeling so relaxed. Leia is amazing!!!!!! You'll want a massage every week!!!!
Instant Online Gift Certificates for you, a loved one or your horse!
4698 E. Maple Creek Rd.
Franklin, ID 83237
208 600 3336
Ranch Hand Massage © 2020